D.I.Y. Cabinet Refacing
St. Louis, Missouri Metro Area
D.I.Y. Cabinet Refacing in St. Louis, MO
We started out as Do-It-Yourselfers, both from a desire to create and accomplish a project ourselves, and from a need to do projects that fit a small budget.
However, D.I.Y. cabinet refacing has it's risks. You can make mistakes and turn that dream kitchen into a depressing nightmare.
But what if you could work with an experienced professional that was willing to handle the details and complex work, while you get to add some sweat equity into the project and save.
We can and have done that with customers who are comfortable with basic hand tools, cleaning, and painting. Below we'll briefly go over how this can work in different scenarios.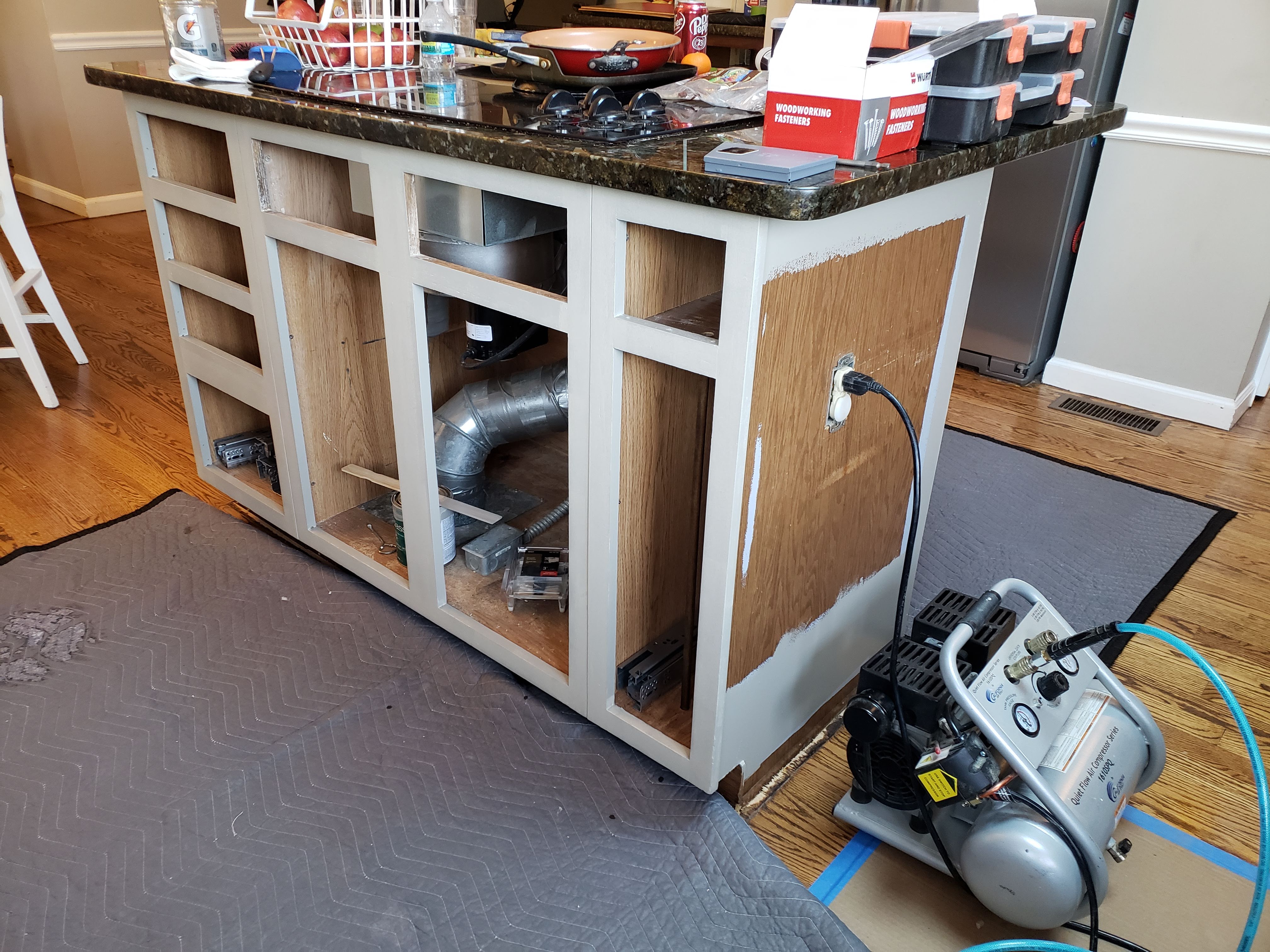 What Can I D.I.Y. For Cabinet Painting?
Cabinet painting is at the top of the list for a D.I.Y. cabinet improvement project. If you do your research and get the right products and methods you can do this one all by yourself. Just take your time.
But if a higher, quality professional finish is desired we can do the sprayed cabinet painting work while you might be able to complete the following:
Clean and Scrub the cabinets and doors.
Remove the doors and hardware.
Mask and tape.
Rehang the doors.
You might be interested in this article on How We Paint.
Is Cabinet Door Replacement Easy?
A version of cabinet refacing is Cabinet Door Replacement. It is a little more advanced project, not because it's complicated to use a drill to take off doors and replace them. But because of the measuring and problem areas that you can get wrong.
It becomes costly when you order doors the wrong size, believe us we know from experience.
But with our help, this is a great way to save. We can do measuring and ordering, provide advice for complicated areas, and tips on installation and hardware.
Here's a few areas to watch out for:
Measuring! Most cabinets will look better with larger doors than the existing doors, getting the over-lay correct is crucial!
Getting the right size hinges and hardware.
Corner cabinets can be tricky.
Mounting drawer fronts with recessed panels.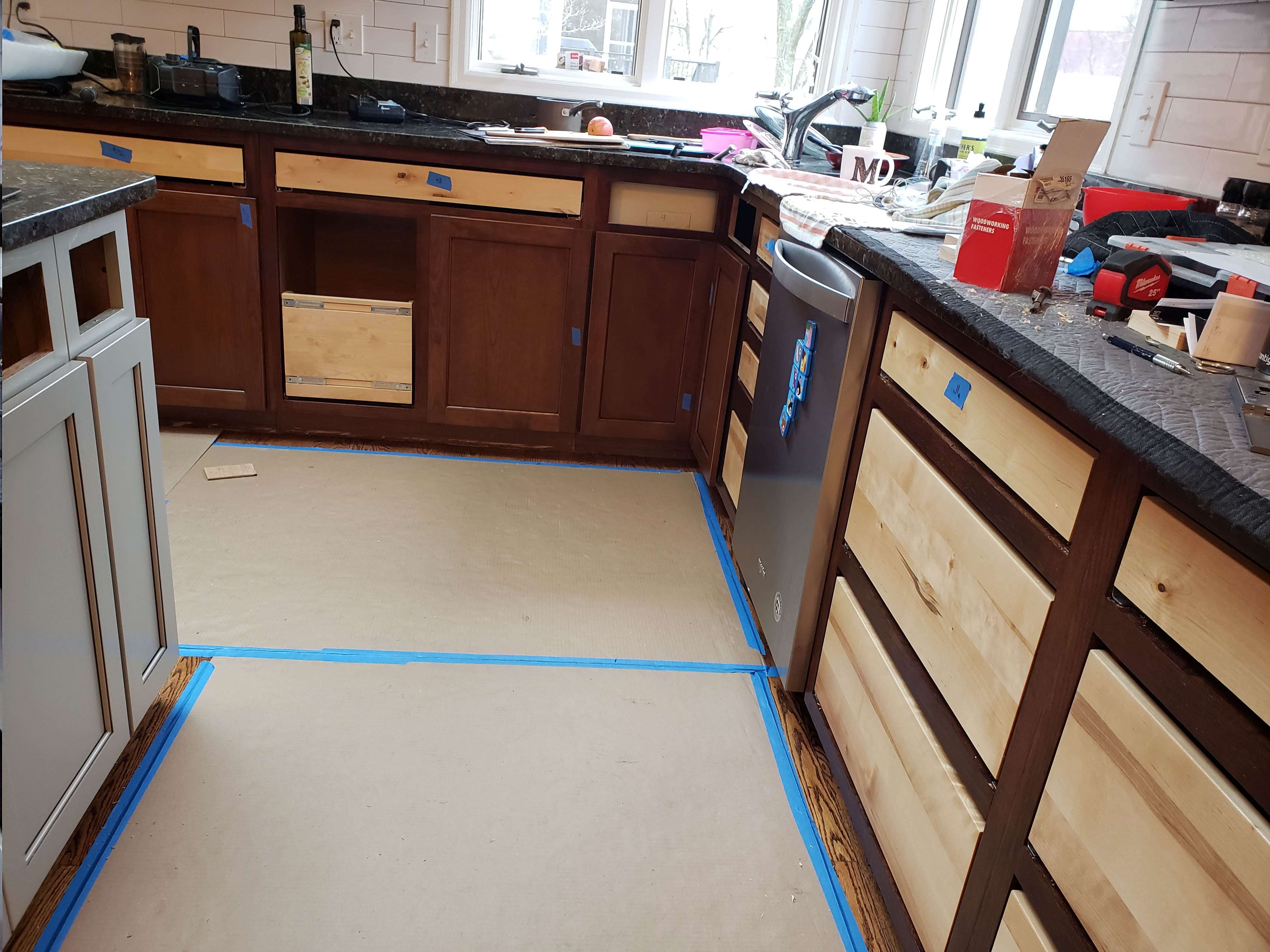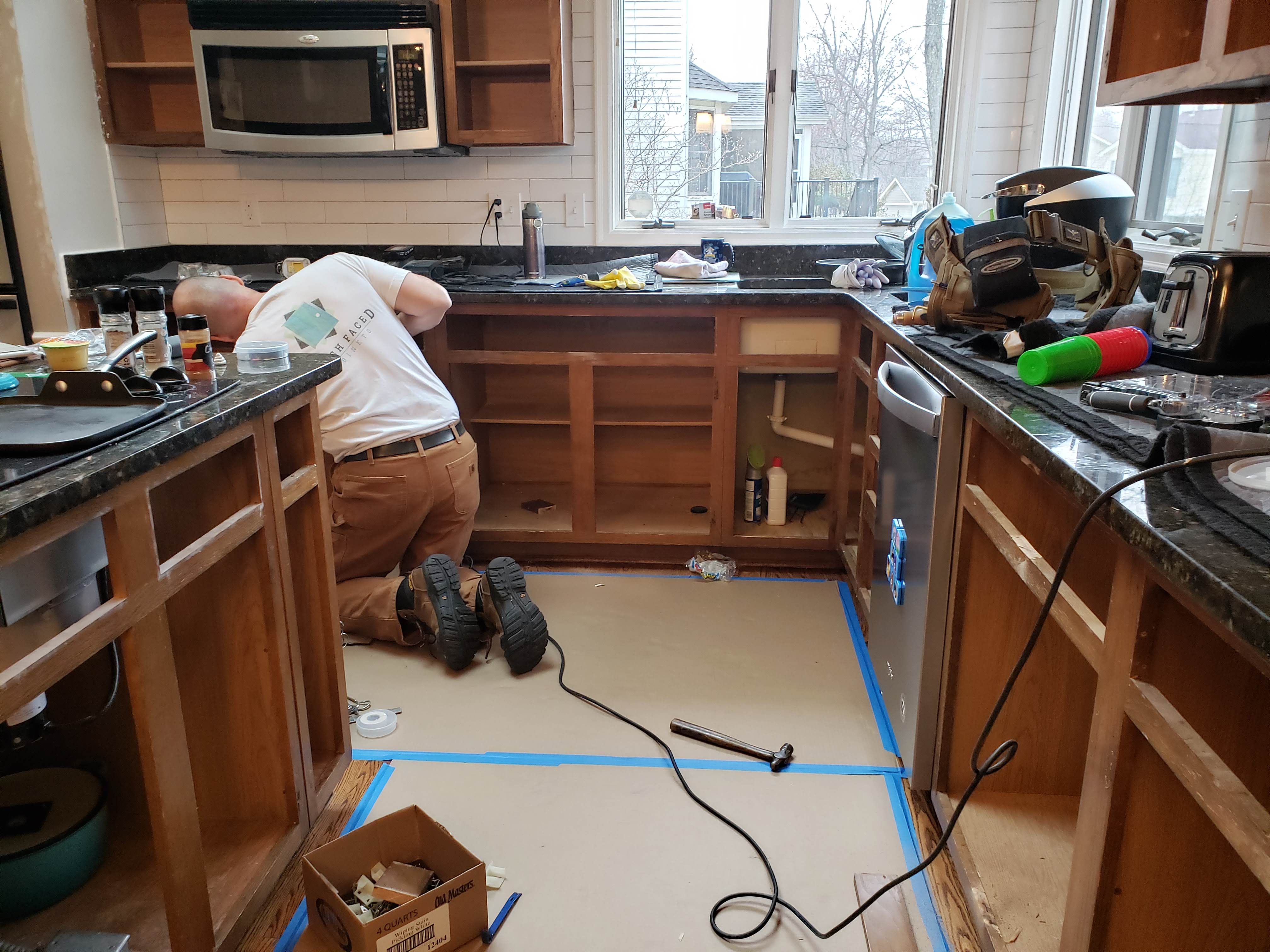 What Can I D.I.Y. For Cabinet Door Replacement?
What you can accomplish for a D.I.Y. cabinet door replacement project will depend on your skill and the style you choose.
If your going with a painted finish, and comfortable painting the cabinets and handling a drill, then you can probably handle the whole project. We would just work with you to measure correctly, sell you the doors, and advise you on basic installation techniques and tools.
Stained finishes and refacing veneer gets a bit more complicated to match cabinets to doors. It's possible if you have a higher skill level, but the installation is more complicated.
Areas you may be able to handle in any job:
Removing doors and disposing of them.
Cleaning cabinets faces thoroughly.
Remove any cabinets that may be replaced.
Possibly rehanging doors.
How About Design Accents and Cabinet Storage?
Replacing drawer boxes or installing pull outs is an area a D.I.Y. homeowner can improve there cabinets themselves. Since they are inside the cabinets, mistakes aren't visible, so the risk is low. There are a lot of options, so getting the correct hardware and sizes can be daunting.
Design elements like decorative panels for cabinet ends and islands are a great update, but they do require more diligence and planning to get right. You typically have to screw from the inside of the cabinet, make sure not to go all the way through. Outlets in islands and other molding and tile elements also have to be considered.
Crown, base and under-cabinet moldings also require more skill with a miter saw and knowing how to measure and cut for many different angles and miter situations.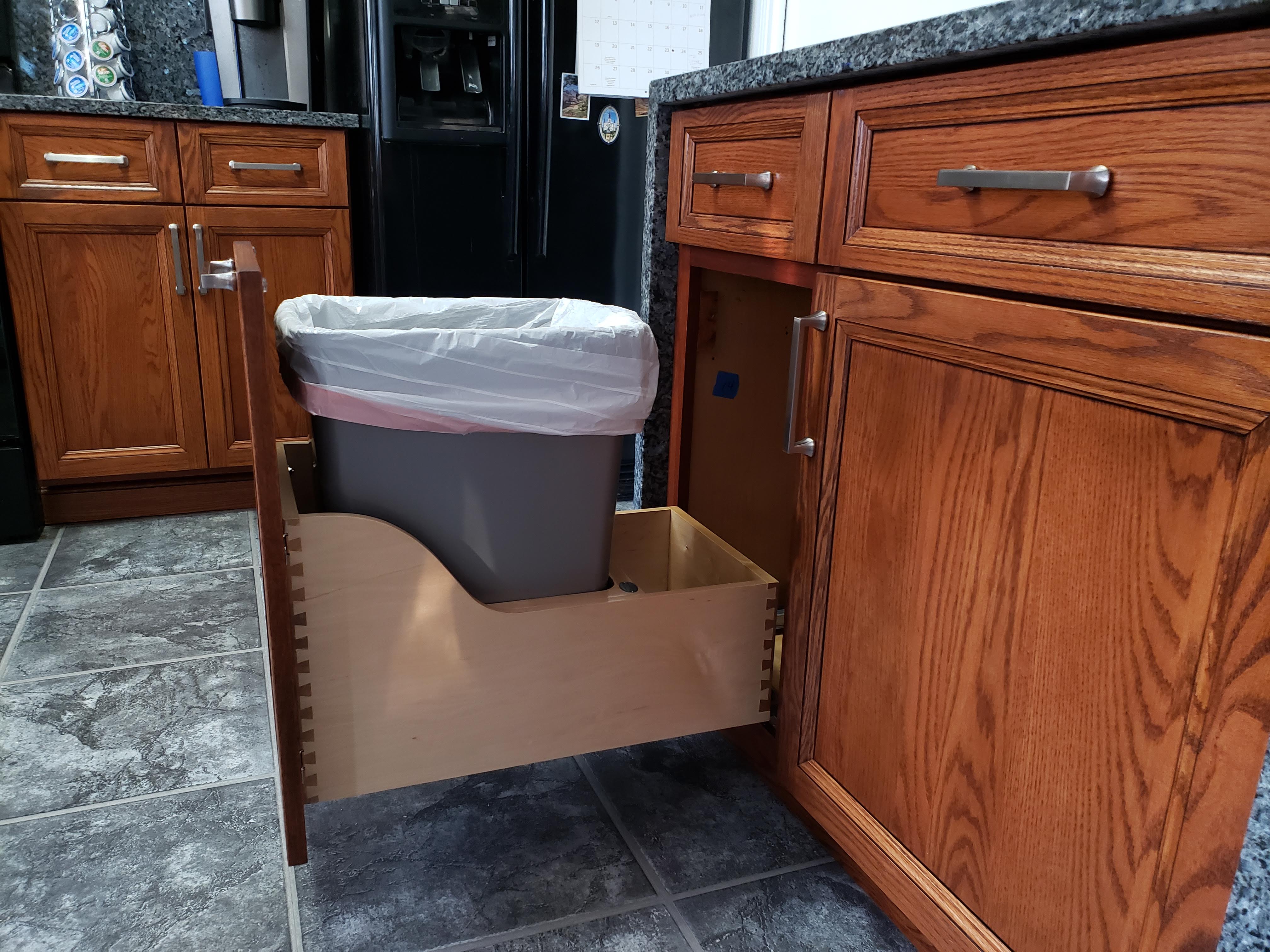 Let's Talk About Your D.I.Y. Skills.
If Doing It Yourself appeals to you let us know.
Every homeowners skill level is different, and every kitchen provides a new set of solutions.
Fill out the form, telling us a little about yourself and your project, and we can start a conversation on the best way to update your kitchen.
Or Call/Text: